La ventaja de trabajar con The Kauffman Group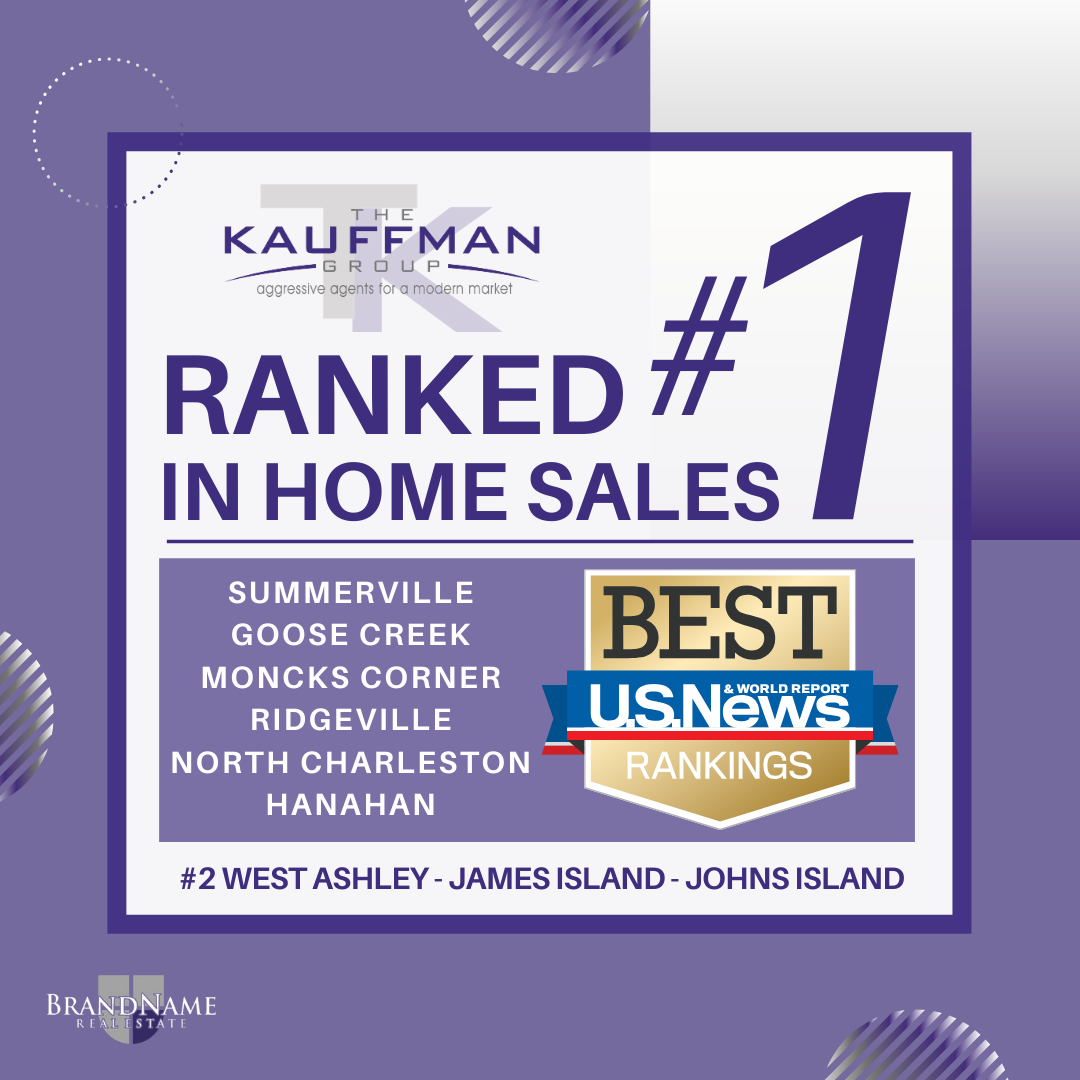 The Kauffman Group compuesto por los mejores agentes inmobiliarios en los condados de Charleston, Berkeley, Dorchester, Colleton y Orangeburg y sus alrededores. Clasificamos en el 1% de los equipos desde 2011. Somos el GRUPO DE MAYOR PRODUCCIÓN de los condados de Berkeley y Dorchester por cuartro años consecutivos en 2016, 2017, 2018 y 2019. También clasificamos como el número 2 en la mayoría de las viviendas VENDIDAS en 2017, 2018 y 2019 en el área de Charleston Tri-County.

Este equipo de agentes comprende que las transacciones de bienes raíces pueden ser estresantes, especialmente cuando se trata de agentes que usan las mismas técnicas que se usaron hace décadas. Para mantenerse al día con el mercado actual, Kauffman Group opera de manera creativa para llevar su hogar a la mesa de cierre. La atención especial al DETALLE y nuestro agresivo plan de marketing combinado con el conocimiento de nuestros agentes de su producto, habilidades de negociación y préstamos produce RESULTADOS PROBADOS DE ÉLITE.

En 2019, nuestros listados se contrataron, en promedio en solo 26 días. Esto es más del doble de rápido que el promedio del mercado y facilita más de 1000 transacciones.

Puede preguntarse "¿CÓMO ES ESTO POSIBLE?" Si realmente quieres saberlo, simplemente llama a Topher. Nuestro equipo ha perfeccionado el enfoque específico para atraer empresas tanto locales como nacionales, ya que 8 de cada 10 transacciones provienen de compradores fuera del estado.
Topher Kauffman solidificó su lugar como AGENTE PRINCIPAL una vez más convirtiéndose en el agente MÁS PRODUCTIVO # 1 para los condados de Berkeley y Dorchester por cuarto año consecutivo. (2016, 2017, 2018 y 2019) Estar en el puesto número 1 como el AGENTE MEJOR PRODUCTOR es emocionante por muchas razones. Lo más importante es la cantidad de nuevas oportunidades y beneficios únicos para sus futuros clientes. El enfoque de Topher Kauffman es único y los resultados hablan por sí mismos.
En ventas durante más de una década, Topher ha creado un enfoque innovador para listar y vender las casas de sus clientes, por lo que prácticamente no tiene estrés y obtienen la máxima rentabilidad. Entonces, ya sea que esté vendiendo una casa o comprando en el área Tri-County de Charleston, querrá que el impulso de Topher compita por sus clientes y gane.
Si estás pensando en hacer algo, no lo dudes, no cuesta nada tener una conversación con un experto de The Kauffman Group. Todo lo que se necesita son unos minutos para hacer que los bienes raíces sean fáciles de entender y darse cuenta del beneficio que recibirá con Topher Kauffman a su lado en cada paso del camino.
– The Kauffman Group