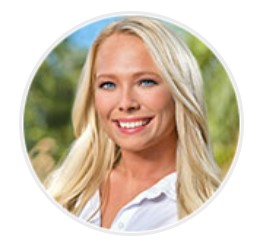 Megan Williams
Mortgage Consultant
NMLS# 2123354 | Company NMLS #3274
Cell: 864.918.7636
60 Markfield Drive
Charleston, SC 29407
Meet Megan, a dedicated and experienced mortgage loan officer with Guild Mortgage. With countless years of combined experience, Megan and the Kauffman Group work together tirelessly to help people achieve their dream of homeownership.
At the Kauffman Group, we believe that teamwork is essential to providing the best possible service to our clients. Megan works hand-in-hand with our team of real estate professionals to ensure that every client receives personalized attention and expert advice. With our combined years of experience and knowledge, we are able to offer innovative solutions that are tailored to meet the unique needs of each individual.
Our team understands that buying a home can be a stressful and overwhelming process, which is why we go above and beyond to ensure that our clients feel supported every step of the way. We work around the clock to meet our clients' needs, and we are always available to answer any questions or address any concerns.
We also specialize in finding creative loan options for clients who may have had difficulty buying a home in the past. Whether you are a first-time homebuyer or have been through the process before, we will find an option that works for you.
If you are looking for a committed and skilled real estate team, one who truly cares about your needs, look no further than Megan and the Kauffman Group. Contact us today to learn more about how we can help you achieve your homeownership goals.