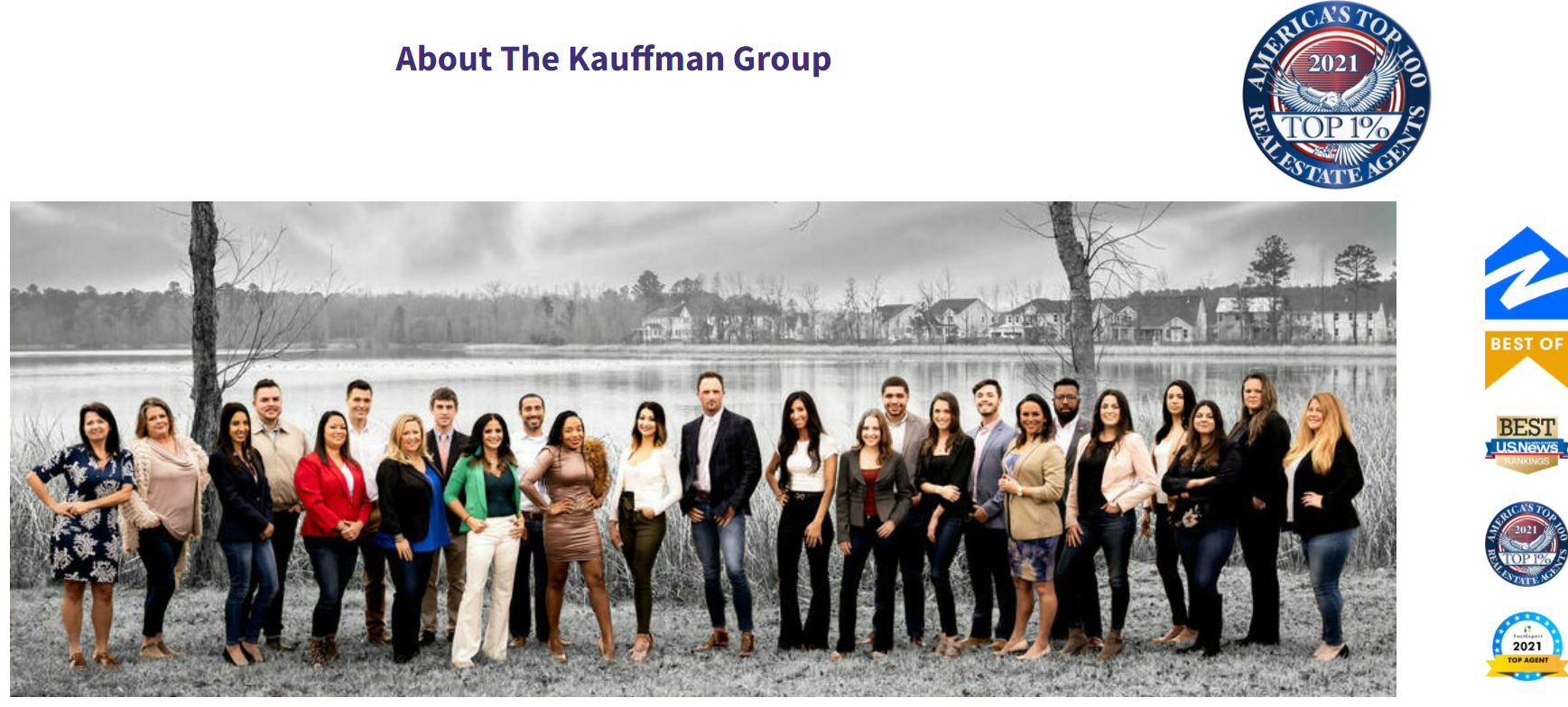 The Advantage of Working with The Kauffman Group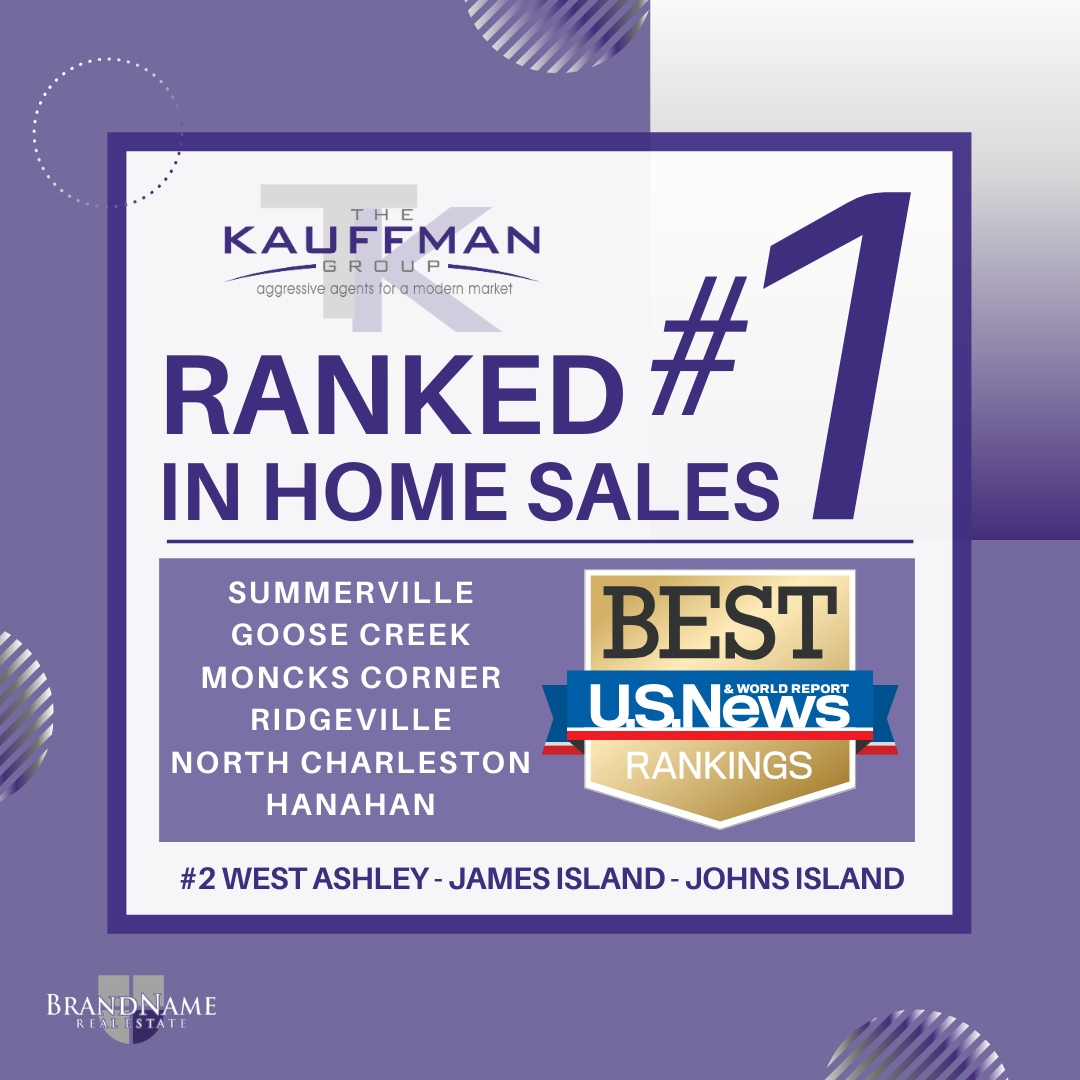 The Kauffman Group is comprised of the top real estate agents in Charleston, Berkeley, Dorchester, Colleton and Orangeburg counties and their surrounding areas. Ranking in the top 1% among our peers since 2011. We are the TOP PRODUCING GROUP for Berkeley & Dorchester Counties for a 4th year in a row 2016, 2017, 2018 & 2019. We also rank Number 2 for MOST HOMES SOLD in 2017, 2018 and 2019 in the Charleston Tri-County area.
This highly reviewed team of agents understand that real estate transactions can be stressful, especially when dealing with agents who use the same techniques that were used decades ago. In order to keep up with today's market The Kauffman Group operates in a creative manner to get your home to the closing table. Special Attention to DETAIL and our aggressive marketing plan combined with our agents knowledge of their product, negotiation skills, and loans produces ELITE PROVEN RESULTS.
In 2019 our listings went under contract, on average, in just 26 days. This is more than TWICE AS FAST as the market average while facilitating over 1000 transactions
You may ask yourself "HOW IS THIS POSSIBLE?" If you really want to know simply call Topher. Our team has refined the targeted approach to attract both local and National Business, as 8 out of 10 transactions are coming from out of state purchasers.
Topher Kauffman solidified his spot as a TOP AGENT once again becoming the #1 TOP PRODUCING agent for Berkeley & Dorchester Counties for the 4th year in a row. (2016, 2017, 2018, and 2019) Being Ranked #1 as the TOP PRODUCING AGENT is exciting for many reasons. The most important is the number of new opportunities and unique benefits for his future clients. The Topher Kauffman approach is unique and the results speak for themselves.
In sales for well over a decade, Topher has created an outside-of-the-box approach to listing and selling his client's homes so it's practically stress-free, and they get top profitability. So whether you are selling a home or buying in the Tri-County area of Charleston, you are going to want Topher's drive to compete for his clients, and win.
If you are thinking of making a move, do not hesitate, it doesn't cost anything to have a conversation with an expert at The Kauffman Group . All it takes is few minutes to make real estate simple to understand and to realize the benefit you will receive with Topher Kauffman by your side every step of the way.
– The Kauffman Group